Garmin eTrex Legend Cx global positioning system includes removable memory, making it easy to pack light and add maps on the go. The eTrex Legend Cx GPS satnav is loaded with the same popular features found in the eTrex Legend CX, including sunlight-readable color and advanced GPS routing capabilities. The Garmin eTrex Legend Cx is waterproof design.
Garmin Legend Cx has been discontinued.
Accessories are still available for your eTrex Legend Cx click here.
For the latest range of handheld and outdoor GPS click here.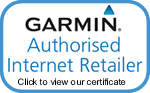 The handheld Garmin eTrex Legend Cx satellite navigation system comes with a blank 32 MB microSD card for storage of optional map detail. Download Garmin GPS navigation maps directly to the handheld GPS systems' card or purchase microSD cards preloaded with MapSource TOPO and inland lake maps, BlueChart marine cartography, and City Navigator NT street maps.
Handheld/Outdoor FAQs
Do you have a question about the Garmin eTrex Legend Cx or other handheld GPS related question that's not been answered on this webpage? Please see our handheld and Outdoor GPS FAQs page for questions from other customers.Plus if the answer to your question isn't featured, use the online form to ask us for the answer. Alternatively please telephone 01733 777623 Monday to Friday (9:30am-5:00pm) to speak to one of our sales team.
---
Garmin eTrex Legend Cx Features
‣32 MB microSD card for MapSource data gives you the versatility of adding highly detailed Garmin GPS maps
‣256-color, sunlight-readable display makes it easy to distinguish map details and see where you're going
‣Automatic route generation, off-route recalculation, turn-by-turn directions with alert tones, and icon-driven menus for finding points of interest (when combined with Garmin's optional MapSource® CDs) navigate you safely to your destination
‣Longer battery life for more hours of outdoor enjoyment
‣Mini-USB port for fast, convenient download of map data from Garmin's entire library of optional MapSource CDs using a PC
---
Installation
MapSource Trip & Waypoint Manager CD, PC/USB interface cable, Wrist strap, Bike clip, Quick reference guide and Owner's manual are included.
Coverage
The Atlantic Recreational Routable Basemap v2 includes Europe, extreme western Russia, Africa, and the Middle East.
---

Garmin eTrex Legend Cx Accessories
Looking for accessories and spares for the Garmin eTrex Legend Cx? All parts are genuine Garmin product and specifically designed for use with the handheld Garmin eTrex Legend Cx device.
View all Garmin eTrex Legend Cx accessories
---
Why buy from us?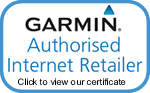 We are official Authorised Internet Retailers for Garmin. We sell genuine Garmin products, accessories and maps. We purchase from assigned Garmin UK distributors. We do not buy on the grey market and we do not sell counterfeit products. You can rest assured that by purchasing from ActiveGPS you will receive the full support of Garmin.
Page updated: 16th August 2016