The Magellan eXplorist 300 handheld satellite navigation system features Magellan GPS TrueFix technology for superior accuracy and reliability. The Magellan eXplorist 300 gives you a trio of advanced tools for even easier navigation. The barometer provides information on changing weather and the altimeter easily determines your present elevation.

The Magellan eXplorist 300 is accurate to within 3 meters and 8 MB of built-in European maps provide a convenient way to navigate while viewing roads, parks, waterways, airports and more. The memory can be used to save 5 track log files, 2,000 track-points, 500 points of interest and 20 routes. The Magellan barometer provides information on changing weather. Keep track of your elevation no matter how high your adventure takes you. The built-in electronic compass points you in the right direction even when you are standing still. No need to carry another piece of equipment.
This Magellan eXplorists' one-button access takes you directly to all of the most important features. In addition the Magellan eXplorist 300 speaks English, French, German, Spanish, Italian, Swedish, Finnish, Portuguese, Dutch and Norwegian.
The Magellan eXplorist 300 displays the speed, direction, distance to destination and all the GPS information you need on 3 easy-to-read navigation screens. Monitor the GPS satellites in view and get information about their status. The Magellan eXplorist 300 global positioning system is ready to go with no service fees and no activation fees.
Handheld/Outdoor FAQs
Do you have a question about the Magellan eXplorist 300 or other handheld GPS related question that's not been answered on this webpage? Please see our handheld and Outdoor GPS FAQs page for questions from other customers.Plus if the answer to your question isn't featured, use the online form to ask us for the answer. Alternatively please telephone 01733 777623 Monday to Friday (9:30am-5:00pm) to speak to one of our sales team.
---
Magellan eXplorist 300 Features
‣Grey-scale display
‣Built-in background
‣Backlight amber glow
‣Preloaded points of interest
‣Rugged design, rubber-protected
‣8MB of background map
‣2-axis electronic compass
‣Superior tracking with 14 parallel channels
‣14 hour+ battery life on 2 AA batteries
‣TrueFix GPS technology
‣3 metre accuracy (WAAS/EGNOS)
‣Multiple track logs
‣Stores up to 500 points of interest and 20 routes
‣Pocket-sized and waterproof to IPX-7
---
Installation
The Magellan eXplorist 300 Clip Case - eXplorist Keep your Magellan eXplorist GPS secure and right where you need it. Bike Mounting Bracket - eXplorist Conveniently mount your Magellan® eXplorist series GPS receiver on your bicycle, snowmobile, or motorcycle. Swivel Mounting Bracket - eXplorist Conveniently mount your Magellan eXplorist series GPS receiver in your car, truck, boat or virtually any vehicle. Vehicle Mounting Bracket - eXplorist Strong suction cups conveniently secure your Magellan eXplorist series GPS receiver to the windshield of your car.
Map Coverage
The Magellan eXplorist 300 is installed with maps of Europe.
---

Magellan eXplorist 300 Accessories
Looking for accessories and spares for the Magellan eXplorist 300? Many parts are available including a clip case and vehicle mount.
View all Magellan eXplorist 300 accessories
---
Magellan eXplorist 300 Technical Specification
‣Technology: GPS
‣Installation: Handheld
‣Power: Internal Battery
‣Dimensions: Width - 53mm, Depth - 33mm, Height - 117mm
‣Guarantee: 2-year
‣Magellan eXplorist 300 manual

Manual requires Adobe Acrobat Reader
Download a free copy here
This product is a sophisticated electronic device which requires that you read, understand, and act upon the information given in the instruction manual (usually available via the above 'manual' link). You will need internet access and, in accordance with the manufacturers' recommendations, regularly seek out and accept all firmware or software updates offered by the manufacturer. All GPS devices need to 'see' the satellites in the sky. Therefore you will need to know that your vehicle does not have glass that will block or impede the GPS signal.
---
Why buy from us?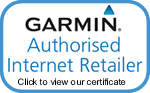 We are official Authorised Internet Retailers for Garmin. We sell genuine Garmin products, accessories and maps. We purchase from assigned Garmin UK distributors. We do not buy on the grey market and we do not sell counterfeit products. You can rest assured that by purchasing from ActiveGPS you will receive the full support of Garmin.
Page updated: 18th October 2017