The Garmin VIRB XE is a video camera that will capture the view during any activity. The VIRB also offers a dedicated still photo button.
The difference between the VIRB XE and VIRB X is the VIRB XE features G-Metrix for recording GPS, g-force and orientation data. You will also get WiFi connectivity with compatible devices. There are also different recording resolutions (1440p30, 1080p60, 720p120 and 480p20) and it also features a zoom feature. GPS tracking will help locate the VIRB XE and multi-camera syncronisation is also available when editing mulitple videos.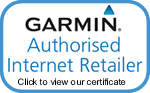 The VIRB XE is an action camera that will record video as you ride, skateboard, jump from aeroplane, sail, or in any other environment that you want to record video. There is also a dedicated button for taking still photos. Image stabilisation is also a feature that will ensure you get great picture quality whilst you are moving during activities where you may be wearing your action camera.
The difference between the VIRB X and VIRB XE
The difference between the VIRB XE and the VIRB X is the XE is for professional and everyday use with also profile settings for different sporting activities. The VIRB XE records in 1440p30, 1080p60, 720p120 and 480p20 and also provide zoom capabilities. There is a G-Metrix function on the VIRB XE which records GPS, G-force and orientation; sensors will record speed, rotation, big air jumps and more and you can also get information from other compatible devices such as chartplotters on a sailing boat or from you bikes Garmin GPS device. Plus connect the VIRB XE to other devices with WiFi and share you recorded videos. Only available
on VIRB XE is multi-camera syncronisation when editing video from multiple cameras in real-time. You can also track the location of the VIRB XE whereby it transmits its last known location when connected to a compatible smartphone.
Both models feature a small screen on the top of the camera for control of the device. You cannot playback video but it will display your speed, distance, elevation and more.
There is a built-in microphone that will record sound and not only can you use this microphone underwater but the Garmin camera device is also compatible with external microphones so you could use the camera on a motorcycle and record sound from a bluetooth headset worn by the rider wirelessly.
VIRB XE cycling bundle
To see the accessories in the VIRB XE cycling bundle please click here to see what is in the box when purchasing the cycling bundle
There are many data analytics that the Camera can also record such as speed, direction, g-force, distance and height above sea level. This action camera is also compatible with mobile smartphones and some compatible Garmin devices. You can control the camera with these compatible devices to start recording, for example.
When you are busy during an activity wearing the Garmin camera you may like to take photos but be unable to press the button to take a photo. In these situations you can automatically set the Garmin device to take a photo after a certain interval up to intervals of every 120 seconds. You can also set the action camera to turn on only when in use to maximise the battery life of the Garmin XE camera. It will sleep whilst not in use.
You can edit multiple videos from multiple cameras using the VIRB Edit software - each video is timestamped for sub-frame accuracy so there is no need to realign videos and manage time codes. You can also add music to videos using VIRB Edit and seamlessly switch between camera angles when using multiple cameras for recording.
GPS technology also means you can track the VIRB XE. VIRB tracking can also be used to get the last known position of your camera - get navigation to the location using a compatible Garmin device or compatible smartphone. You will never lose your action camera again!
You can dive to depths of 50 metres without the need for an extra case. The Garmin XE has also been designed to work whilst going in and out of the water as the hydrophobic, flat, all-glass lens provides clear underwater shots and between in water and out of water whereby water droplets run off the screen with ease so as not to interfere with recording videos or taking photos.
The power contacts on the Garmin XE are weatherproof so you can connect to a vehicle battery with uninterrupted recording in the toughest of conditions. There is also a rechargeable/replaceable lithium-ion battery for maximum flexibility.
The Garmin XE is also compatible with Garmin vector cycling power sensor, Garmin Heart Rate sensor and compatible fitness, aviation and marine equipment.
A one touch record switch on the top of the camera allows you to start recording with ease.
This is a 'solid click switch' so you will always know when you have started recording even when wearing gloves, for example.
There are various recording resolutions that the VIRB XE will record in. These are:
‣1440p at 30 Frames Per Second
‣1080p at 60 Frames Per Second
‣960p at 100 Frames Per Second
‣720p at 120 Frames Per Second
‣480p at 240 Frames Per Second
There are many mounts for all kinds of activities. From curved, flat deck and dash mounts to handlebar, seatpost, helmet, chest and multi-use strap mounts, we have you covered. VIRB mounts feature professional, non-slip, Allen head tightening, allowing maximum torque for vibration/impact resistance.
---
Garmin VIRB XE Features
‣Record video in high quality
‣Zoom feature
‣G-Metrix records speed, direction, g-force, orientation and more
‣Connect the VIRB to WiFi to share videos
‣Take still photos using dedicated button
‣Automatically take photos in intervals up to 120 seconds
‣IPX7 water proof rating
‣Up to 2 hours battery
‣Requires Micro SD Max 128GB
‣Internal microphone and compatible with external bluetooth microphones
‣Glove-friendly controls
‣Multi-camera syncronisation to edit video from multiple videos
‣VIRB XE tracking informs you of last known GPS location when connected to a compatible smartphone
‣Record video in different resolutions and frames per second
‣Capture still image photos with 12 megapixel camera
‣Take photos in different modes: Photo Burst (6/s) or Time lapse (various intervals)
‣Digital image stabilisation
‣1 year manufacturers guarantee
---
Installation
There are many mounts for all kinds of activities. From curved, flat deck and dash mounts to handlebar, seatpost, helmet, chest and multi-use strap mounts, we have you covered. VIRB mounts feature professional, non-slip, Allen head tightening, allowing maximum torque for vibration/impact resistance.
What's in the box? (when purchased from ActiveGPS.co.uk)
Product code: GVIRBXE
‣VIRB XE action camera
‣Rechargeable battery pack
‣Charging cable
‣Flat and curved surface mounts
‣Long and short extension mounts
‣Long and short friction links
‣2 long and 1 short extension knobs
‣Wrench
‣Product Documentation
‣VIRB XE action camera
‣Cycling combo mount
‣Small and large tube mounts
‣Vented helmet strap mount
‣Rechargeable battery pack
‣Charging/data cable
‣16 GB microSD card
‣Flat and curved adhesive mounts
‣Standard and vertical mount adapters
‣Short and long extension arms
‣Short and long screws
‣Wrench
‣Documentation
---

Garmin VIRB XE Accessories
Looking for accessories to use with the Garmin VIRB XE action camera? We sell a vast selection of genuine parts and spares including VIRB XE Run HRM chest strap, wireless temperature sensor, remote control, car mount, lithium-ion battery pack and head strap among many others.
View all Garmin VIRB XE accessories
---
Garmin VIRB XE Technical Specification
‣Technology: Video Reording / Camera / GPS / Bluetooth
‣Display: none
‣Waterproof: yes (IPX7)
‣Battery: removable, rechargeable lithium-ion
‣Battery Life: up to 2 hours depending on usage and settings
‣Installation: Plug and Play
‣Power: Battery powered.
‣Dimensions: Width - 77mm, Height - 40.6mm, Depth - 36.8mm
‣Weight: 151.7g
‣Guarantee: 1-year
‣Garmin VIRB XE manual

Manual requires Adobe Acrobat Reader
Download a free copy here
This product is a sophisticated electronic device which requires that you read, understand, and act upon the information given in the instruction manual (usually available via the above 'manual' link). You will need internet access and, in accordance with the manufacturers' recommendations, regularly seek out and accept all firmware or software updates offered by the manufacturer. All GPS devices need to 'see' the satellites in the sky. Therefore you will need to know that your vehicle does not have glass that will block or impede the GPS signal.
---
Why buy from us?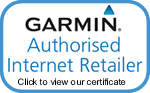 We are official Authorised Internet Retailers for Garmin. We sell genuine Garmin products, accessories and maps. We purchase from assigned Garmin UK distributors. We do not buy on the grey market and we do not sell counterfeit products. You can rest assured that by purchasing from ActiveGPS you will receive the full support of Garmin.
Page updated: 25th April 2019